Programs
Fall 2016: Regular morning Program 9-12:30pm and extended day options from 8-9am and 12:30 to 2:30pm, 3:30 or 5pm.
Two Year Olds
Two year old children are becoming more independent, they often want to do things "all by myself". They are gaining expressive language. They wish to play with friends and engage in parallel play (I have a ball – you have a ball and we play with our balls next to each other). Developmentally young children thrive in an environment where they know they are safe and loved. Our first focus is to bond with your child and make certain that they feel secure. Our Two Year program provides a safe, gentle, exploratory, language-rich environment for your child to discover and learn in.
Teacher/Child Ratio – 1:5 with a maximum group of 10
MEET OUR TEACHERS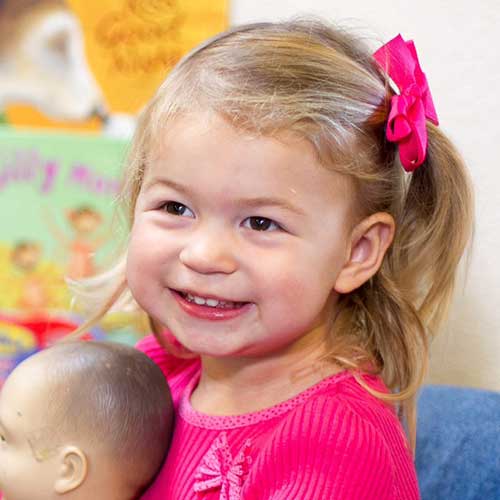 Three Year Olds
Three year olds are gaining physical strength and stability. They are developing a sense of humor and are asking many questions. They are enjoying creative activities and will spend more time at the art center. They love to listen to stories and will pretend to be "the story teller". Our three year old program provides a rich, hands-on learning experience where your child will ask to come to school even on Saturdays! Each child's needs and joys are considered as the teachers plan a learning environment rich in activities, stories, play and social coaching.
Teacher/Child Ratio – 1:7 with a maximum group of 14
MEET OUR TEACHERS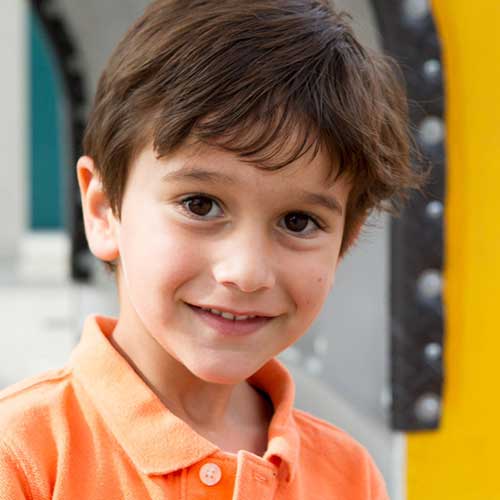 Four Year Olds
Four year olds love imaginative play. They are always asking why and they enjoy talking about everything! They are curious and want to figure out the world. They also are beginning to form stronger friendships and to play cooperatively (assigning roles to each other – I am the mom and you are the dad). The fun and learning continue in the 4 year old program. The class is busy building upon their language arts, math, science, creative arts, and social skill concepts in a hands-on, engaging environment.
Teacher/Child Ratio – 1:8
MEET OUR TEACHERS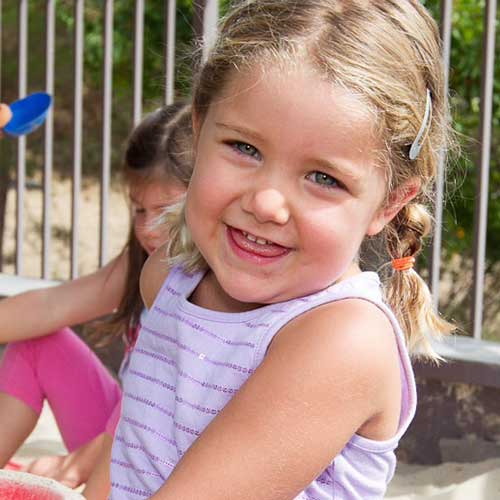 Pre-K Classes
Ready-Set-G0! The Nurtury Pre-K program is designed to prepare your child for a successful transition into kindergarten academically, physically, socially and emotionally. The teachers plan a meaningful, fun-filled curriculum that provides abundant time and modalities to practice language arts, math concepts, and life skills. The classroom continues to offer arts, crafts, science, music and cooking. Since imaginative play is an all-time favorite at this age, time and props are provided for children to expand their imagination, vocabulary and team-working skills as they build upon story-lines and roles during dramatic play.
Teacher/Child Ratio – 1:10
MEET OUR TEACHERS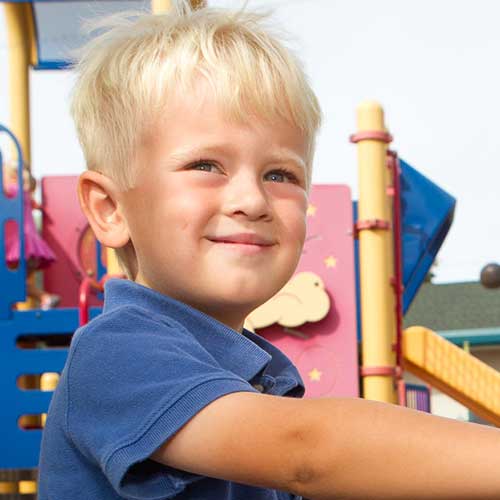 Morning Bunch (8:00 to 9:00)
Activity tables, construction and a story-listening center get the day's fun started! Children who have not had time to finish their breakfast are welcome to bring it to class and finish it at their leisure.
Lunch Bunch (12:30 to 2:30, 3:30 or 5:00)
The fun does not have to end at 12:30! The Lunch Bunch program is designed to be your child's "play-date" and "home away from home".   Afternoon fun includes play and activity in the classroom and play yard, lunch, story times, comprehensive cooking program, afternoon snack (from our cooking program), and a nap time for children who still require a nap. Creative activity days are offered throughout the week, examples include…gardening, box fun, water fun, tents-n-tunnels, just to name a few.  To Register for Lunch Bunch, click HERE.
Summer Camp
Summer Camp Registration for 2018 begins Wednesday, February 14th at 10am! Click HERE for more info about our Summer Camps!
Our Time
Our Time is a program designed for Toddlers, 16-36 months. Our Time offers a modified preschool program for children and their grown-up to bond and actively engage together in a safe, stimulating and joyful environment.  Two sessions a year (8 weeks each) are offered.  For more information and to register, click here!  Registration for Winter Session 2018 will begin on Monday, November 27th at 10am!
Nurtury Enrichment Classes (12:30 to 2:30)
Enrichment classes are designed for children 3 ½-5 years of age who enjoy a more task-oriented learning environment. The classes are fun, age-appropriate and give your child focused time on a subject. (Teacher/Child Ration – 1:6) The classes include…
Early Learning Language Arts (ELLA)
In ELLA, your child will learn phonemic awareness, recognition of name, letter sounds, formation of letters, language development and listening skills through stories, nursery rhymes and poetry.
Curious Kids (Science)
Curious kids become scientists each week as they explore, observe, prove, record, think, count, sort, test, experiment, investigate, design, predict, estimate and ask questions.
Meaningful Math
Students make sense of the world around them and are learning to reason and problem solve. Patterning, number recognition, counting, sequencing, estimating, measurement, and graphing are just a few of the many math skills that will be explored.
Sports & Sportsmanship
While learning basic sport skills, we will focus on Christian values that can be used both on and off the field. True stories of good sportsmanship will be told each week as we learn basic skills for baseball, soccer, and basketball.
Books & Ballet
This language arts class is based on the Angelina Ballerina book series. Each week a book will be read followed by an art project and dance that relates to the story. Children will learn basic dance positions, learn to plié, do an arabesque, twirls in pirouettes and leap in grand jetes.
Fun with French!
This language arts class teaches basic french through play, crafts, games and books!